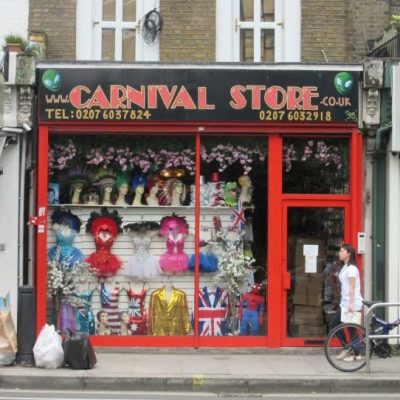 Here at Carnival Store we pride ourselves in hiring and selling quality fancy dress costumes and accessories direct from our shop situated in West Kensington. We have a dedicated team on hand from 10 am until 7pm, Monday to Saturday, to help you get the most out of your special occasion.
Carnival Store was established in 1952 by Dimitri Stephanides and continues today, still a Stephanides family business. Over the last 60 years we have built up a reputation for selling a vast range of costumes and accessories. We are certain we can cover all of your dressing up needs.
As the motivation for working so hard until today, the Carnival Store has set up its largest online store in Europe in Germany in 2017. 
Our company serves our valuable customers online at https://carnivalstore.de with quality and reasonable price assurance.
Unlike many of our competitors, our website is configured to allow acceptance of your order at all times. We have approximately 99% of all items that you see on this website in stock. You can be assured of buying with confidence; we will not let you down!